The Benson Family Media Center and Telehealth Kiosk are open at 202 S. 3rd Street! The media center has free Wi-Fi, public computers, children's computers, public printers, and free meeting rooms for the community. Chromebooks are available for in-house use or checkout, and a Digital Navigator is available to assist senior citizens with technology and online applications. A Career Coordinator from Oklahoma Works is available on Fridays from 10:30am-5pm to assist with finding employment and filing for unemployment benefits.
Okfuskee County residents can use the new telehealth kiosk located in the media center to meet virtually with out-of-town doctors. The ADA-compliant kiosk features high-speed internet with a computer and video-conferencing equipment. It also has diagnostic equipment such as blood pressure machines, heart-rate monitors, pulse oximeters, thermometers, scales, and a high-tech stethoscope for maternity patients. There are HEPA filters and specialized lighting for sterilization. The kiosk also has white noise machines, blurred glass, and locks for privacy.
For questions or to book a telehealth appointment, contact the Benson Family Media Center at 918-716-9032.
This project is made possible by the Institute of Museum and Library Services under the provisions of the American Rescue Plan Act, administered by the Oklahoma Department of Libraries. However, the opinions expressed by a grant supported outside agent do not necessarily reflect the position or policy of ODL or IMLS, and no official endorsement by those entities should be inferred.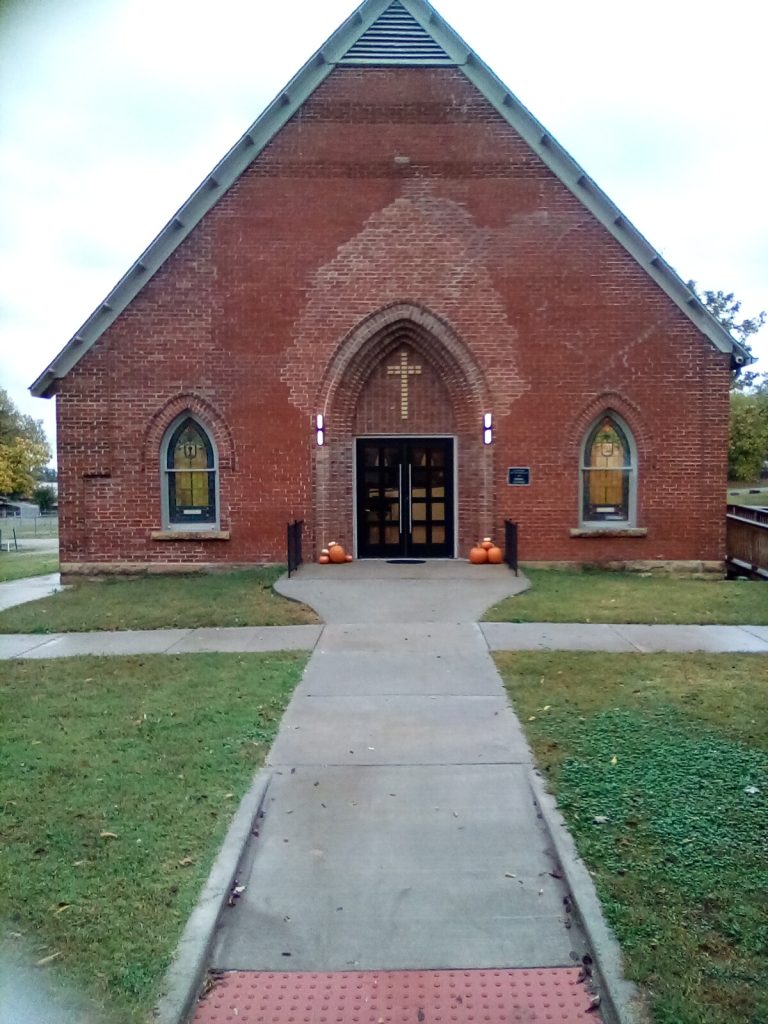 The library now has Brainfuse! You can get on-demand, live tutoring, homework help, and career help. Brainfuse has a writing lab, language learning, math help, and more.

This is for all ages of learners – students, adults, and career changers. Veterans and active-duty soldiers can get live support as they navigate the benefits system and talk to a job coach. Even get feedback on cover letters and résumés.
This game-changing resource comes to us through the Oklahoma Department of Libraries with funding from the Institute of Museum and Library Services and ARPA.
Get Started with Brainfuse
HelpNow Brainfuse
Get free online tutoring and more
JobNow Brainfuse
Get free online career prep, resume help, interview prep, and much more
VetNow Brainfuse
Get free online job and academic assistance for Veterans, and much more
Looking to improve your technology knowledge or need help signing up for Affordable Connectivity Program? The Library is proud to offer access to a "Digital Navigator." The Digital Navigator is a special staff person at the library who will help you with your technology needs!
Some things the navigator can help you with:
Sign up for the Affordable Connectivity Program (a program offering up to $75 a month discount for internet service at home)
Take advantage of a one-time $100 discount for a laptop, desktop, computer, or tablet through the Affordable Connectivity Program
Scout low-cost options for local internet service or devices
Learn digital skills – like how to find reliable info online, search for good health resources, set up Zoom calls or virtual doctor visits or learn how to use social media so you can connect with friends and family.
Get Started with Our Digital Navigator
Come by or call the library for an appointment with our Navigator. The library's phone number: 918-623-1915 or contact the Benson Family Media Center at 918-716-9032.
Thank you Sponsors
This Digital Navigator Program is one of five in the state of Oklahoma to help bridge the big "digital divide" in rural areas. The Digital Navigator Program is funded through the American Association of Retired Persons (AARP) in partnership with OSU Extension, the National Digital Inclusion Alliance (NDIA) and Older American Technology Services (OATS).