The Library is closed until the threat from the pandemic has passed.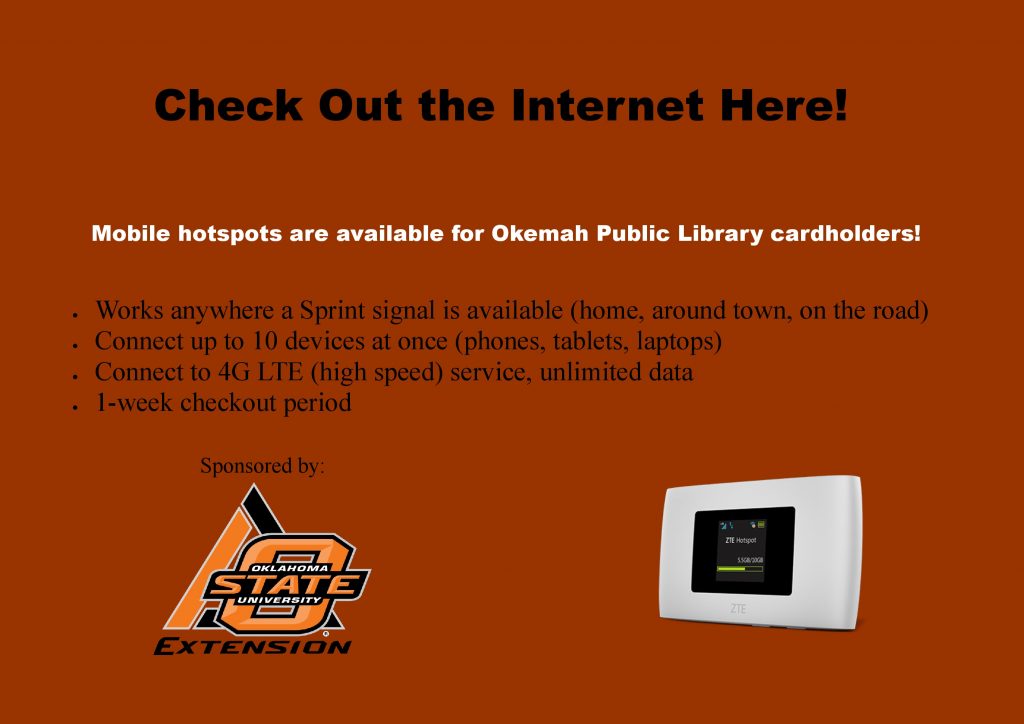 Okemah Public Library is one of four libraries in Oklahoma participating in a pilot program sponsored by Oklahoma State University Extension. We have mobile Hotspots for checkout to our adult patrons (some requirements must be met). The Hotspots work anywhere where a Sprint signal is available (home, around town, on…
Our children's area has puzzles and board books suitable for toddlers with little rocking chairs to sit and read or for Mommy or Daddy to read to them.  Even little ones have fun at the library!
The library has two AWE computers dedicated to children.  An Early Literacy Station opening the door to a lifetime of learning and an AfterSchool Edge™ enriching out-of-school time.   The Early Learning Station™ is designed specifically for children ages 2-8 and features over 4,000 localized learning activities.  The fun, interactive and…