Through United Way's partnership with H&R Block, almost every household with a simple return can file their federal and state taxes for free.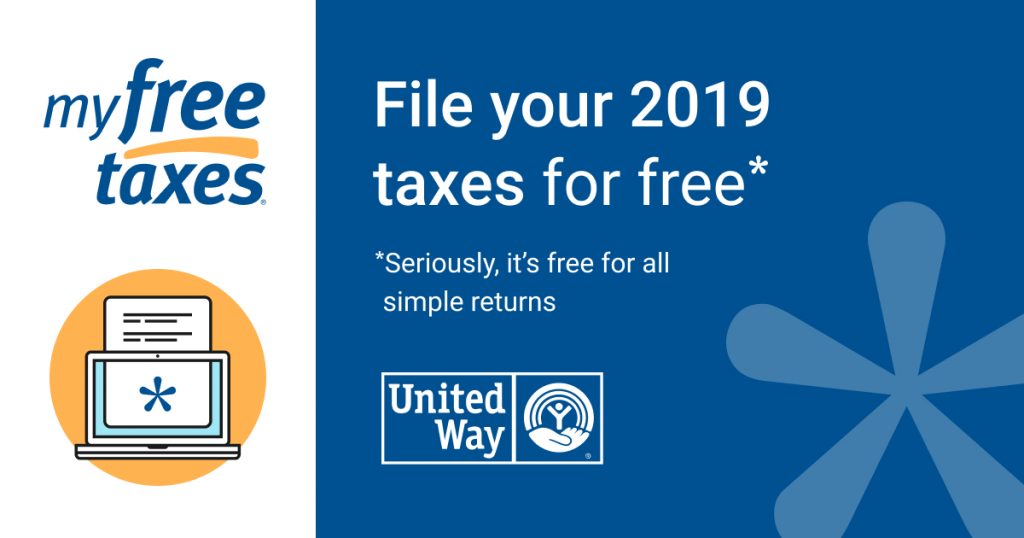 To file simple tax returns, there's no income limit this year. But, Schedule C, D and E aren't free.
Get Help
9:00 AM – 9:00 PM (Central), 7 days a week
Call: 866-698-9435
Chat: through MyFreeTaxes.com
What about Earned Income Tax Credit?
Why EITC is Important
The Earned Income Tax Credit is the federal government's largest refundable tax credit for low- to moderate-income workers. Congress originally enacted the tax credit legislation in 1975, in part to offset the burden of social security taxes and provide an incentive to work. EITC is more than 44 years old and in 2020, we'll launch our fourteenth annual EITC Awareness Day campaign. The size and scope of the event grows each year. National EITC Awareness Day is Friday, January 31, 2020, and it kicks off EITC outreach events in communities across the United States.
Nationwide in 2019, 25 million eligible workers and families received about $61 billion in EITC. The average EITC amount received was $2,504.
For tax year 2019, the EITC is as much as $6,557 for a family with three or more children. A smaller credit is available for those with fewer than three children or taxpayers who do not have a qualifying child.
EITC can be the largest single payment a taxpayer receives during the year and can equal several months' wages.
EITC, combined with the refundable portion of the Child Tax Credit, lifts over 10 million people out of poverty annually; over half are children.